Everything was supercalifragilisticexpialidocious! It was three evenings of excellent singing, costumes and acting! Well done to all of the cast and staff of this year's Mary Poppins, who put on a fantastic show and to the PTA who organised the bar and the raffle.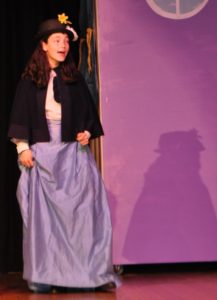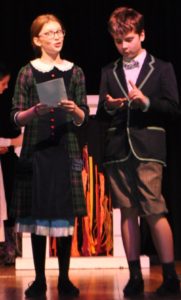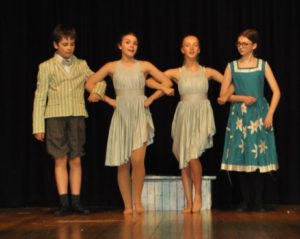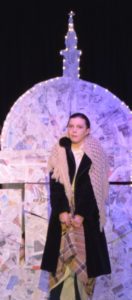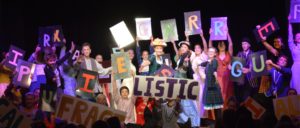 It's now December! These last few weeks of the winter term are always so busy and filled with cheer and good tidings! We have plenty to celebrate:
The School Choir has been integral to the daily life of pupils from when the School first opened its doors back in 1988 as The Cotswold School. Year 7 to Year 13 perform in the School Choir and rehearse every Monday and Thursday with a busy schedule of concerts and performances running. They sang beautifully in the annual Carol Service at Gloucester Cathedral on 27th November, (in aid of Muscular Dystrophy). This event is the pinnacle of the Choir calendar and cements a longstanding relationship with the charity and the Cathedral
We welcome our Spanish and French students to school with lots of day trips and in-school activities
The annual Carol Concert is on Thursday 13th December to be held this year at the Church of St Peter and St Paul in Northleach
Calling all Senior Citizens! Year 11s are hosting a party on Monday 17th December, 12.30 to 2.30 with afternoon tea, entertainment and raffle! Please call 01451 860 554 or email reception@thecotswoldschool.co.uk if you would like to come along!
Year 7 will be heading to the pantomime to see Peter Pan
Year 7 and Year 8 will take part in the Cheltenham Science Christmas Lectures
The School participated in the Christmas Shoebox scheme, and there were many festive boxes sent off to those less fortunate than ourselves, to arrive in time for Christmas Day
The Sixth Form will enjoy the annual Winter Ball organised by the Student Head team
Thanking and wishing all the students, staff, parents, PTA, Governors, and our community all the very best of the season and onwards to 2019!
Merry Christmas
Will Morgan, Principal
For more information, please visit https://cotswold.gloucs.sch.uk/