Junior tennis is now in full swing again after the summer hols with Junior Club Night on Thursdays from 6pm open to all Junior members free of charge to come along and have some fun on court. Tennis lessons with coach James Hilltout are also back on with record numbers of Juniors participating in these sessions. It's great to see so many of the Bourton youngsters outdoors, active, and enjoying tennis. New members are welcome anytime! Please check the website for more details: www.bourtontennisclub.org
The under 8s Gloucestershire County Championships took place on Aug 31st at Oxstalls where promising young player, William Souch, entered the singles for the first time reaching the semi-finals. Bourton Tennis Club coached Arthur Hanson also reached the semi-finals in the under 12s doubles. Congratulations to both for a superb effort!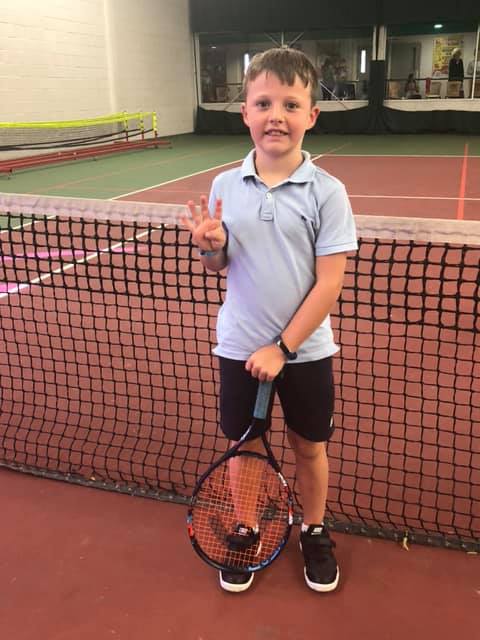 And finally for the adults out there wanting to stay/get fit, please do come along to the Cardio tennis sessions on Thursdays from 6:30-7:30. These anaerobic workouts really get you moving, get your hand-eye coordination going, and help improve your tennis game too. Non-members welcome! More info on the website.
See you on court!
Alex Peyton