On Sunday 1st March, 2 local gymnasts joined 12 of their teammates at their Grade 5&6 examinations at the Forest of Dean Gymnastics Club. Martin and Kerwen Collett, Directors of The Gym Centre and local Bourton Gym Club, are delighted to share some wonderful results!
Both Holly Smith and Emily Lord took part in the Level 5 Grades Exam. Holly Smith came away with a Commended and Emily Lord a Distinction! Alongside them, their teammates racked up 1 pass, 8 Commended and 1 Distinction!
The club is extremely proud of all its gymnasts, not only for the way they performed, but also for how well they represented the club. We look forward to seeing how these gymnasts are going to continue to excel and represent the club in such a fantastic way!
Special congratulations should also go to Emily Broadbent our Senior Club Coach and her very hard working and dedicated team of coaches that worked tirelessly to get the Gymnasts to this level.
If you are interested in gymnastics, get in touch – 07870624180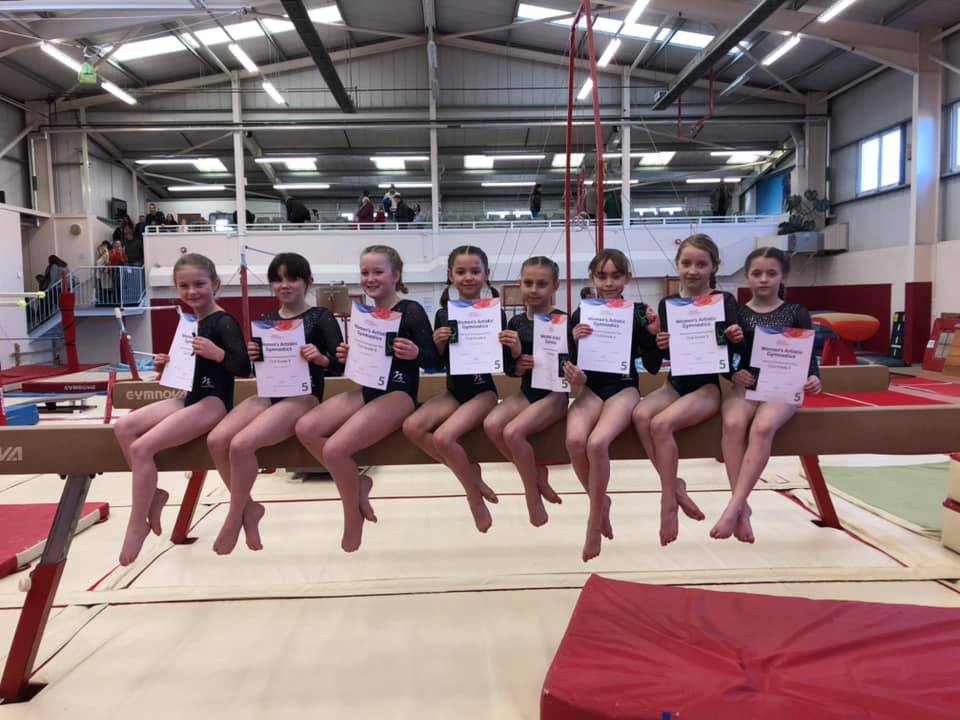 Gabby Norton