By Will Morgan, Principal
Although we have not been able to hold events for the last year, which bring people together and raise funds for our school, I have often been reminded of the generous and considerate nature of our local community.
Before Christmas, over £600 was raised by our PTA and Cotswold Radio during a quiz, which has helped to fund a new canopy for a social and dining space at our school. Students will see this when they return after the lockdown. People also donated laptops to ensure that every child has had the technology to access home learning.
In January, we asked parents and carers if they would like to contribute to a fund to support NHS workers. Within a fortnight, donations from our school parents and carers reached an incredible £1,240.
The idea came from one of our school families, who wanted to give NHS staff a treat to show that people appreciate them, during some of the most critical weeks of the pandemic. The money provided bags of treats (as displayed by Cotswold School student Poppy, pictured) and lots of healthy ready-meals, made by The Long Table, a social-enterprise in Stroud.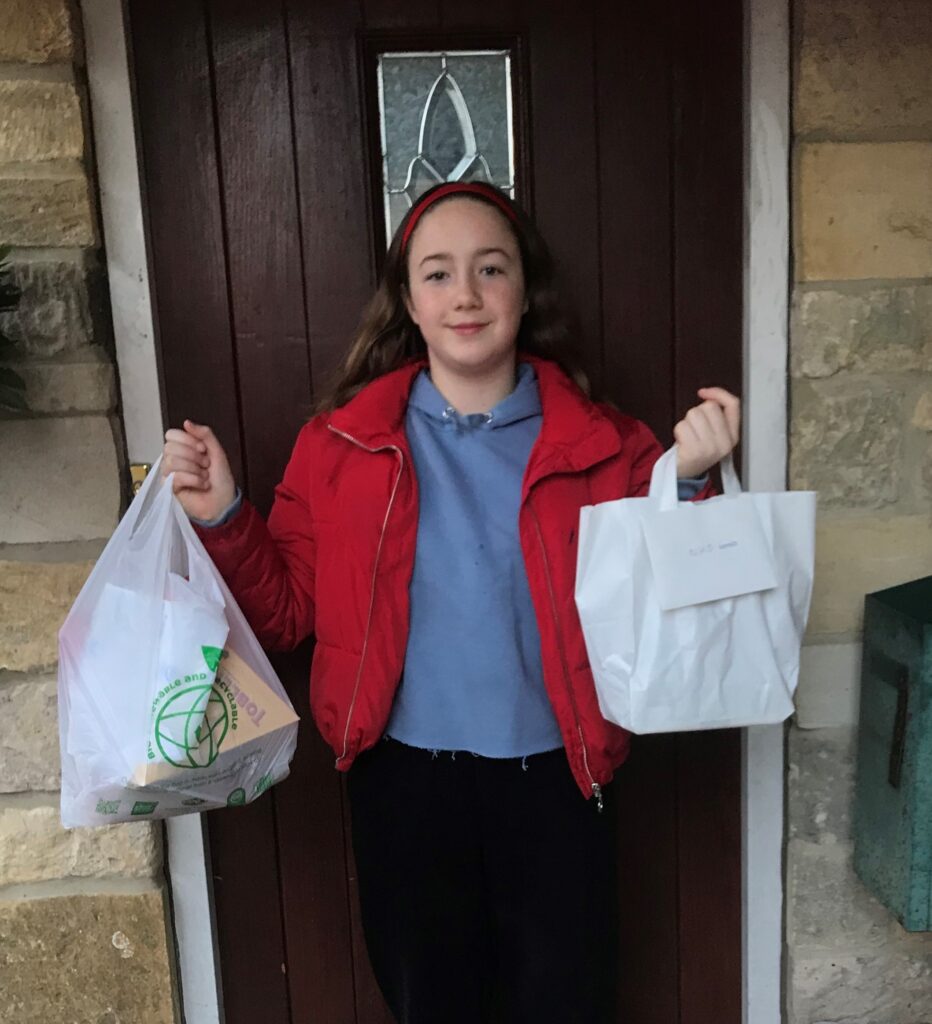 Our latest fund-raising project is an Easter Marathon Challenge. This is an optional goal to help staff and students focus on their wellbeing by getting exercise and fresh air. Participants are aiming to clock up the 26.2 miles of a marathon by walking or running over the Easter fortnight.
One way to support us is to visit our website – www.cotswold.gloucs.sch.uk – and click on the 'donate' button on our homepage. Money raised helps to support the positive mental health of our students, working closely with local youth charity Headspace.