It started on 24th March 2020 with the Covid-19 lockdown when my Grandfather could no longer go to the Gym for physical exercise. He started walking around his garden with a target of 100 days non-stop and after achieving this decided to go on to do 365 days to maintain his physical and mental well being by regular exercise.
On 13th October he had to stop as the garden was getting boggy from walking around it and the pavements were icy with the winter weather and had became a hazardous. Everyone was concerned that he might fall over.
As I am a Personal Trainer I managed to source a static exercise bike for him that was safe and sturdy with supports on the sides and handlebars with a pulse metre. He could now carry on inside a warm and safe environment.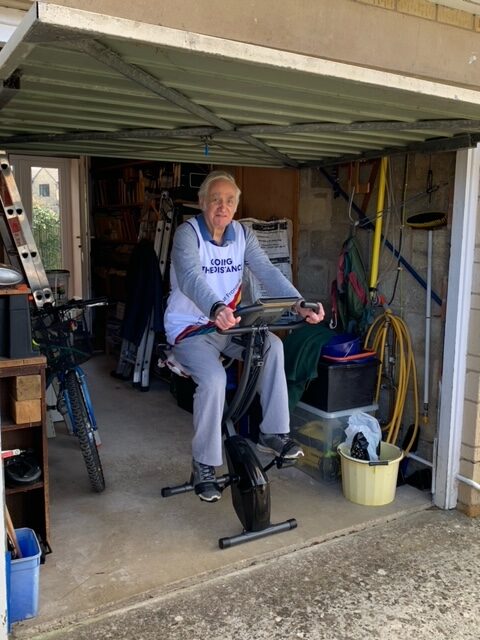 At 86, he has had two knee replacements, screws in his left foot, a dislocated 90 degree right leg before his knee joints were replaced and was in the Army Physical Training Corps for 21 years, the Territorial Army for 25 years and still has not stopped. As the saying goes ' Do not stop otherwise you will lose it'
At the end of March 2021 he will have achieved 100 days on the bike in addition to the 100 laps of his garden and also he's doing additional chair exercises and so will have undertaken a 'Triple Lockdown Exercise Regime'. He has been doing this for his own well being but to motivate other OAP's to get out of their chairs and do some active exercise to maintain their well being both mentally and physical.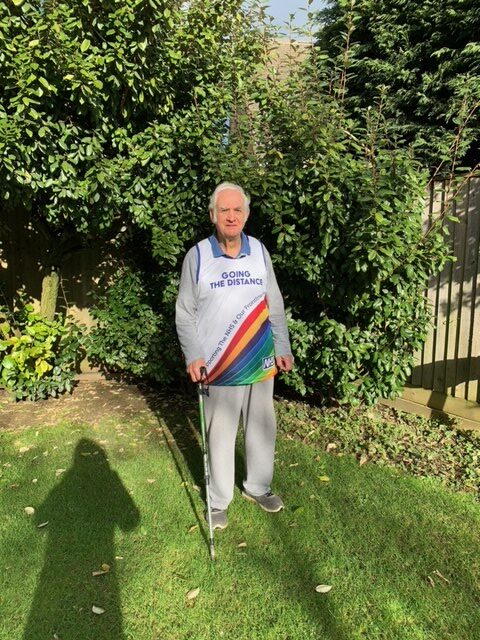 If you would like to give a donation to Bourton's local charities via his JustGiving page, to promote the well being of the elderly please visit:
https://www.justgiving.com/fundraising/charlie-griffin5
Charlie Griffin