Cubs returned to face to face meetings shortly after and soon got busy with some new activities.
We built rockets from pop bottles and sticks, although it was a few weeks before the weather allowed us to send them skywards, powered by vinegar and baking powder. The bank holidays in May saw us striking out across the local fields to visit and find out about our nearby churches as part of the hikes away badge. The cubs all did very well and there was barely a complaint to be heard – especially when the sun came out and there was the prospect of an ice cream at the Greystones café.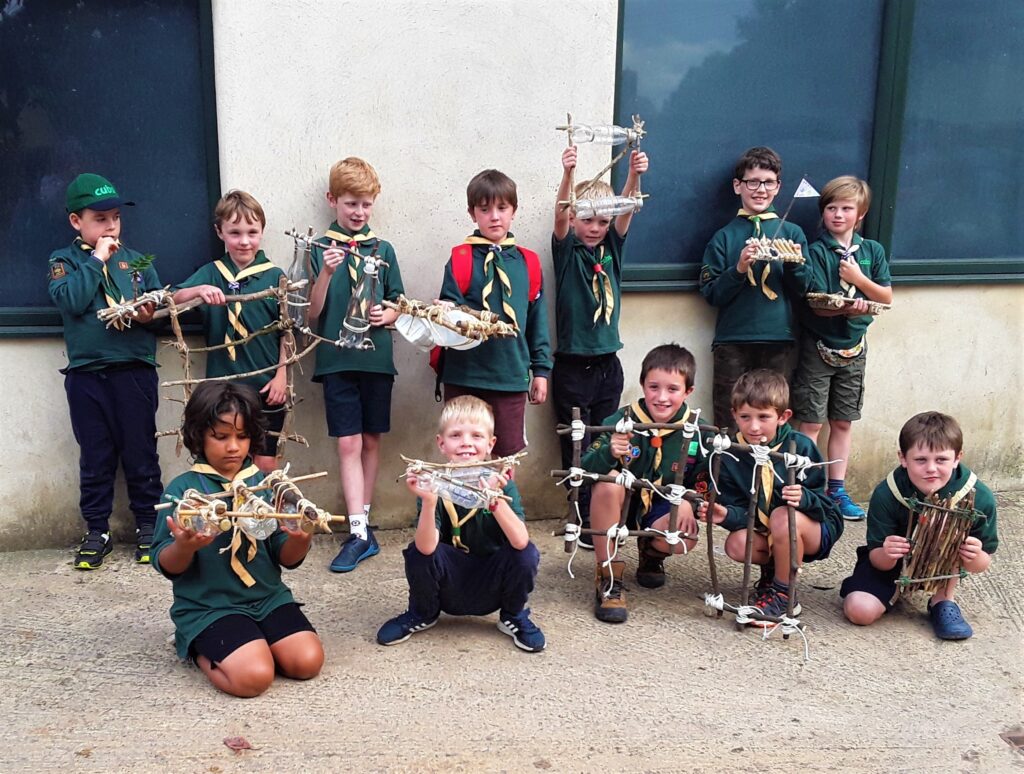 Throughout the term the cubs all learned to tie a clove hitch, square lashing and a reef knot. These were put to good use as they built rafts, with which we entertained locals and tourists alike by holding a series of races along the Windrush. All of the rafts held together and floated, which was mightily impressive. None of the cubs sank, which was a big relief.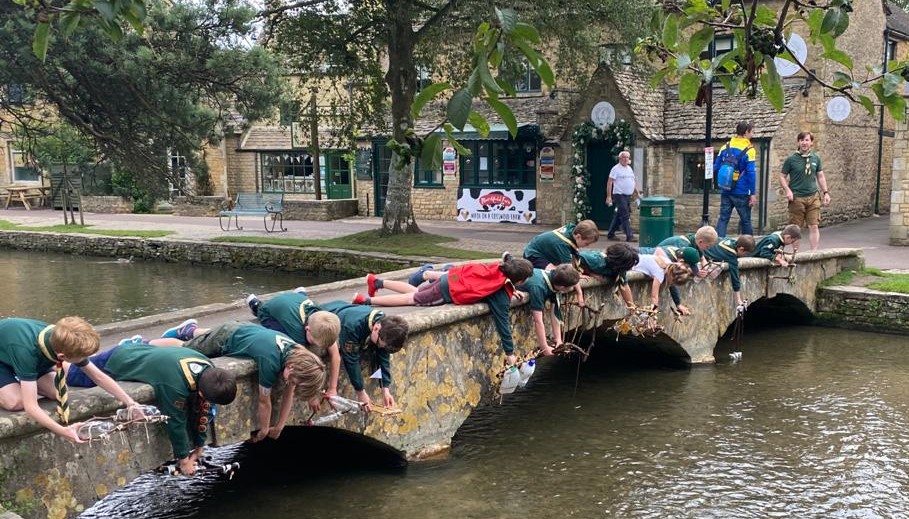 By the time you read this, the cubs will have ended the term by rescuing injured spies from occupied France in 1944. This is a test of the map reading, first aid skills and problem solving skills, living The Scouting Associations mission of teaching our young people 'skills for life', giving them the confidence to learn, develop and the knowledge that they can tackle unusual situations whilst seeing the rewards of both individual effort and team work.
If you would like to be part of this energetic group of young people (and slightly older leaders), either as a cub or part of the volunteer team that gives them the opportunity to learn and develop, please contact Nick Hawke at 1stbourtoncubs@gmail.com.
Nick Hawke