As a result of Lynn and Scott Dartnell, who were the Scout leaders of the 1st Bourton on the Water Scout group leaving, this has led to the scout section and the explorer section closing.
However, Nick Hawke the cub leader of 1st Bourton on the Water who runs a very successful section, would very much like to hear from you to see if you would be willing to help the Cub section of the group, with a view to re-establishing the scout and explorer sections in the future.
Similarly we need some committee members who are prepared to help occasionally with general support of the group.
If you think you could help in contributing to the young people of the area, please respond to our secretary as indicated on the poster, or Nick Hawke, myself or the DC Team.
Nick Hawke 1stbourtoncubs@gmail.com
Ricky Campbell richard.campbell600@ntlworld.com
DC TEAM dc@cotswold.org.uk.
Yours in Scouting
Ricky Campbell
Deputy District Commissioner/TA
North Cotswold District Scouts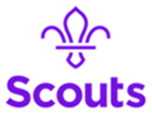 (H) 01451 810977 (M) 07973 193787
Fun, Challenge and Adventure for nearly 1000 Young People and Adult Volunteers in the Cotswolds
District Chairman Neil Musgrave | County Commissioner Mark Spiller – District Commissioners Team – Paul Gowen –Josh Foye –Ricky Campbell. Founder Robert Baden-Powell OM | Chief Scout Lt Cdr (Hon) Bear Grylls RN Registered Charity No. 303547