Cotswold North Division Rainbows
On Sunday May 5th we held a very successful 'Duck' themed fundraising event at The Victoria Hall in Bourton on the Water to fund future Rainbows activities.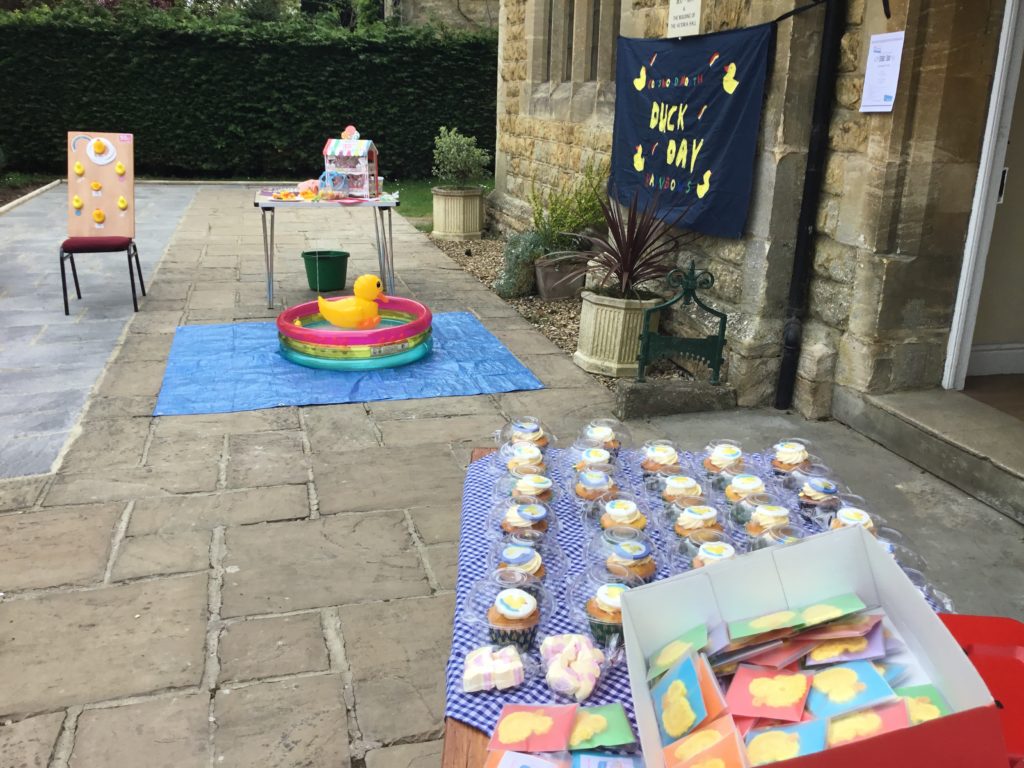 We sold Duck 70 duck themed Quiz sheets prior to the event, there was a decorated duck competition, open to all, where yellow plastic ducks on a paper plate were sold beforehand for £1 and returned, adorned with many colourful items, on beautiful artistic plates. The judging task, carried out by Tina and Herman from Warwickshire was a very difficult one, as we had over 50 entries, split into 4 different age groups. The Under 7 class was won by Cayson, the 7-10 class was won by Saga-Mae the 11-15 class was won by James and the over 16 age group by Kathleen. The overall Champion decorated duck was won by Elissa from Moreton-in-Marsh Brownies.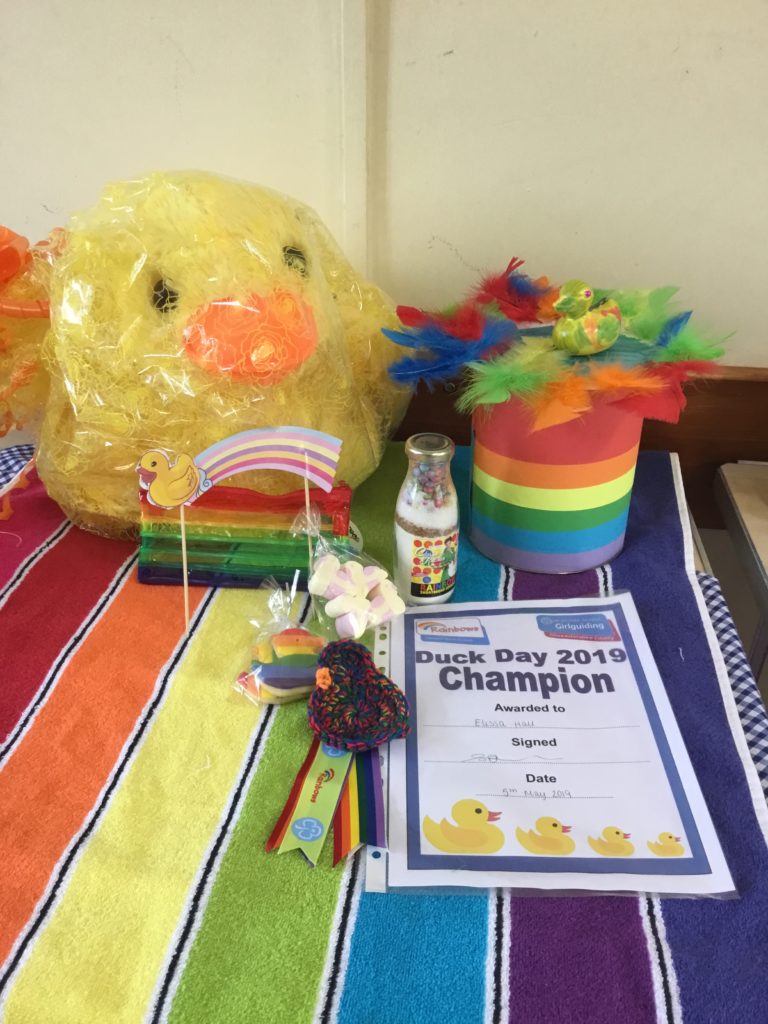 An exhibition of all the ducks was viewed and complimented by many people between 11am and 3pm and lots of donations were collected.
We also had a very popular Hook a Duck game with lots of prizes, a Duck Hoopla, a drop a coin on a Duck game, and a well supported duck craft and colouring table.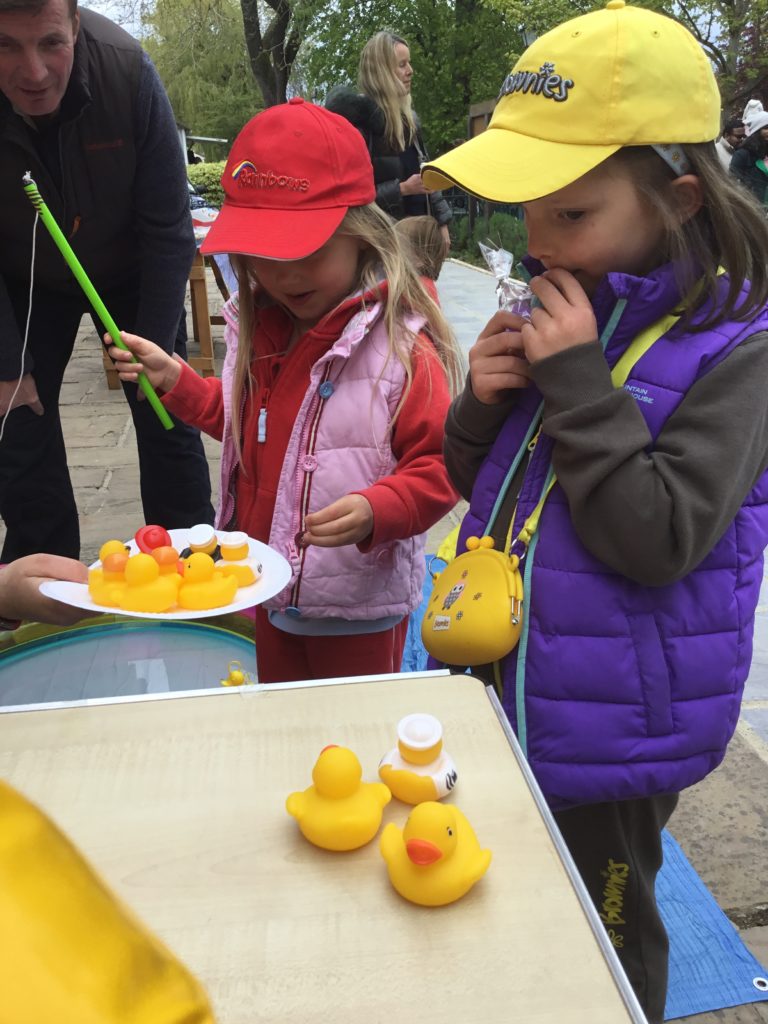 We sold lots of rainbow coloured duck shaped biscuits, duck themed cupcakes and crocheted duck badges. We will remain very grateful to the people from and the tourists in Bourton-on-the-Water that day who helped us to raise an amazing £257:31.
We also received some enquiries about girls wishing to join Rainbows.
Please visit the Girlguiding website if you are interested in becoming a volunteer or you have a 5-7 year old who like to come and join in the fun that we have in Cotswold North Division.
Or email Cotswoldnrainbow@girlguidingglos.org.uk
Daphne Walton