Wow! What an amazingly busy term we have had already; our Year 6 pupils have been particularly busy with their residential. In November, the Year 6 pupils went on a fantastic adventure to France and Belgium. There were many highlights of this trip, the chocolate factory and theme park being just some of them.
On Sunday 4th November we were honoured to be invited to the commemoration of Major General Dudley Johnson VC, at the Sambre Canal. We arrived at the village of Rejet-de-Beaaulieu early in the morning and were greeted by many members of the friendly community. After croissants and juice, we joined a procession made up of people from France, England, Australia and New Zealand to follow in the footsteps of Major Dudley Johnson's battalion (exactly 100 years to the day). We walked.We walked to the Sambre Canal and took part in a small ceremony in which we sang the national anthem and met local dignitaries. It was a beautiful day and an even more beautiful place. The children were then invited to show their respect to fallen soldiers at the graveyard in Rejet-de-Beaulieu. Each pupil joined hands with a pupil from the local primary and they placed crosses and poppy- painted stones on the graves of the 53 soldiers.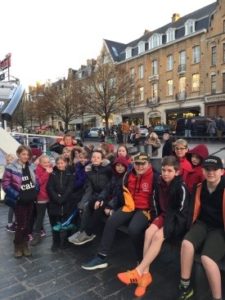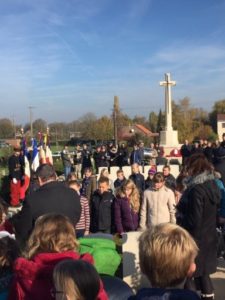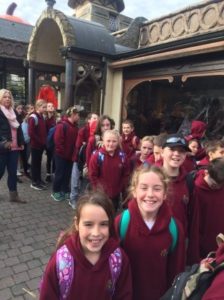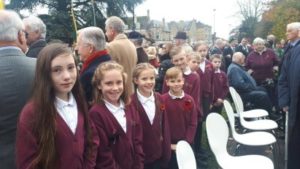 Our children's behaviour was absolutely exceptional and was commented on by many of the congregation. We then went on to walk back to the village and sang a beautiful version of, 'Where have all the flowers gone', directed by our music teacher, Mrs Cartwright. The children sang phenomenally and brought a tear to many eyes. We are so eternally proud of each and every pupil; they were a credit to us, their parents and our community.
Following on from this, it was lovely to see many familiar faces at the special commemoration event held on Saturday 10th November in the village. Thank you to all of the parents and children who showed up to show their respect. What a wonderful community we belong to.
Miss Salmon