Over the Summer the stables offered a HEAVILY subsidised riding club to new participants for only £5 a session! Thanks to its success we will be running a similar club again next year, but in the meantime will be offering shorter subsidised courses to new riders aged 12 – 25 years. The course will start on Saturday 10th November 2pm – 4pm and run for 6 weeks. As well as riding, participants will also learn the "on the ground" skills and will be expected to "Muck in and muck out"- Places are strictly limited and at only £30 for the course, we expect to fill up fast!
This time we are also opening up a separate riding course for juniors that will run alongside our existing "Free Fridays" that run 4pm – 5pm term time. Priority will be given to our Saddle Club members and will be a 6 week starter course from Friday 9th November for 7 – 12 year olds
We no longer get any funding for these sessions so they run purely on the goodwill of the stables and some volunteers.
To ensure the on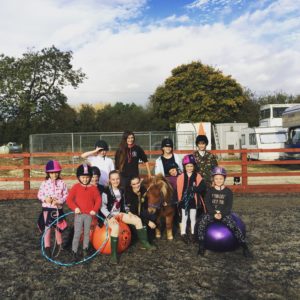 going continuity for the club, sponsorship is very welcome!
Tel 07910 138465 Email bourtonvale@gmail.com