The tennis season is well underway at Bourton Vale Lawn Tennis Club and with the repainting carried out in early May both courts are looking especially good!
Junior Club Nights have now begun each week (weather permitting!) from 6pm to 7.30pm on Thursdays. This is a great opportunity for junior members aged 8 and over to play freely against each other and practice many of the strokes and techniques developed during coaching. Taking place on the other court from 6:30pm to 7:30pm on Thursday is Cardio Tennis, a fun, sociable adult group fitness class where members and non-members alike can get fit- no tennis skills required! Why not join in while the children are playing tennis?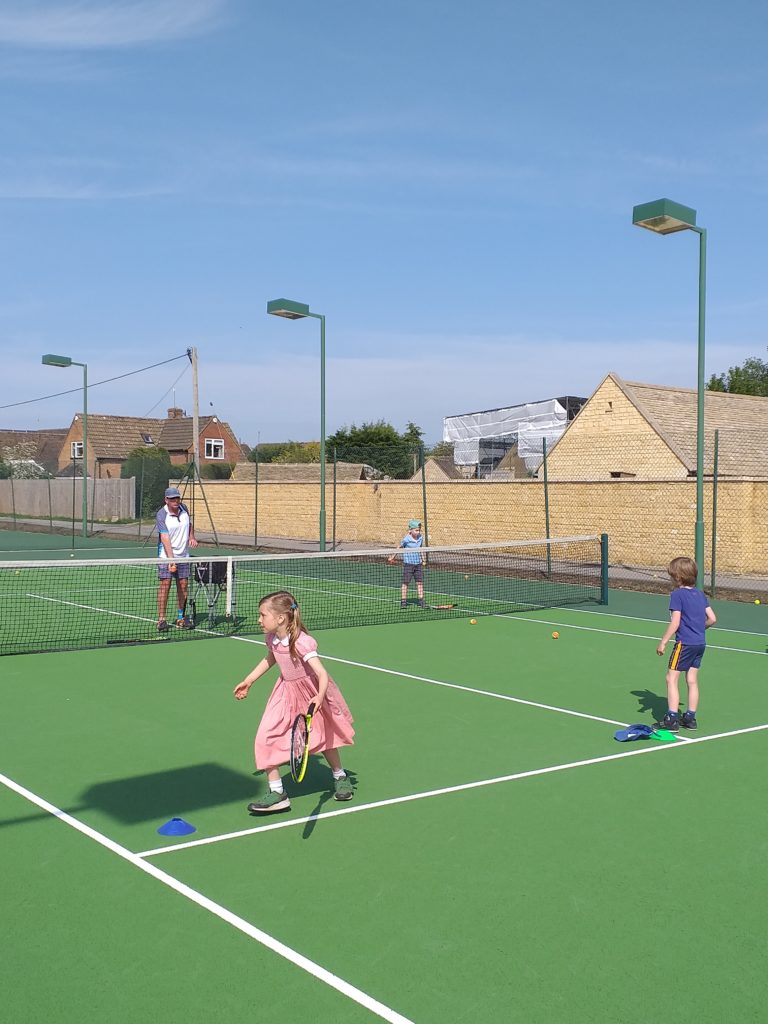 Juniors of all ages are also in full swing with their tennis lessons under the guidance of LTA Senior Performance coach James Hilltout. Junior coaching takes place on Mondays, Tuesdays and Thursdays during term time.
Anyone interested in taking up tennis is very welcome at Bourton where we have a growing number of talented players! There are many benefits to getting kids on court at a young age. Tennis helps to improve hand-eye coordination, speed, flexibility, agility and balance as well as a sense of etiquette, sportsmanship and a healthy dose of competitiveness!
Now is a great time to get involved. Unlike other sports or clubs where costs can spiral out of control Junior membership at Bourton Tennis Club is incredibly only £20 a year! (Just £10 if signed up to junior coaching!!) Please visit the website at www.bourtontennisclub.org for more information.
See you on court!
Alex Peyton